Every video game enthusiast is familiar with the term 'avatar', the representation of a player on screen in the game. Roblox, the revolutionary metaverse, is one of the most popular dual-mode (single/multiplayer) video games with more than 23 million users worldwide.
Like most other gaming platforms, Roblox allows users to create an avatar or character for their game. This is a breeze to do from the user dashboard at Roblox Studio (free software application accessible on Windows and Mac devices). Moreover, you can personalize your avatar by using various elements (we have shared all information below).
If you want to create a Roblox avatar for your game, we have got you covered. Dive in to explore everything you need to know about Roblox avatars, why they are vital for your game, and how to manage them.
About Roblox Avatar- All You Need to Know
Like many other online games, the avatar in Roblox is a character that serves as a digital representation of a specific player in the game. This is similar to other games like Skyrim and Fortnite where you can create scary characters that bear similar to your facial features for a realistic appeal.
In Roblox, players get a humanoid character or avatar by default. However, you can do almost anything in the avatar editor at the Roblox studio to customize your on-screen character. The ability to use an endless array of customization options, including a series of emotes to express themselves, appeals to players of all genres alike.
The Roblox community has players of various age groups- children, millennials, middle-aged, etc. Considering the choices of players in varying age groups, you can choose an avatar costume as a woman, man, girl, and boy.
Players looking to create a custom character at the avatar editor get a suite of free and premium items at the Avatar shop to design a unique look. These objects can be purchased in exchange for Robux, the Roblox currency. To get the premium items and emotes on the list, the player must have sufficient Robux in their account. Don't worry, you can always buy Robux on the official website and earn more as you play.
Types of Roblox Avatars: Which One Should You Choose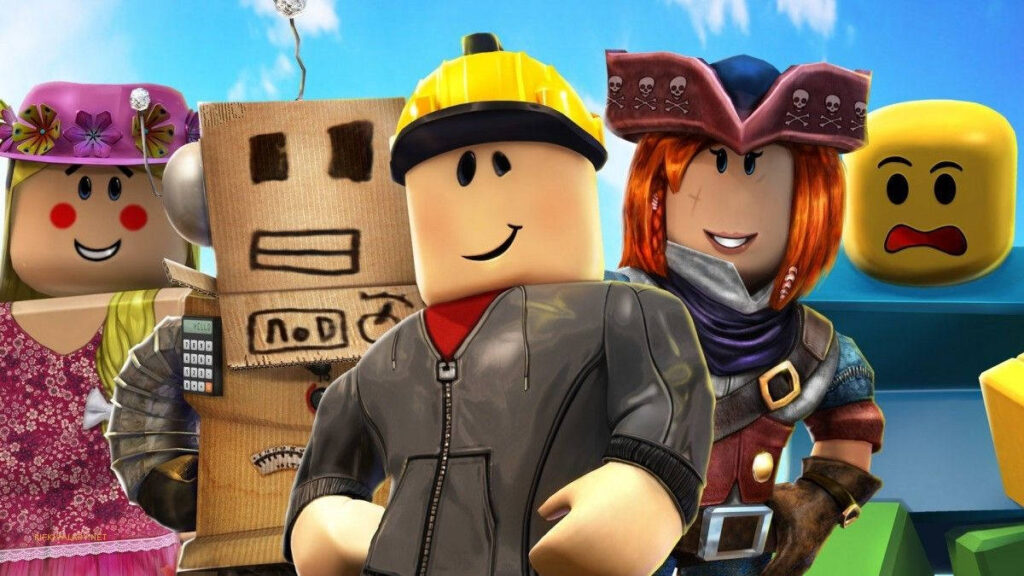 As of now, Roblox has four types of avatars- R6, R15, Rthro, and custom.
R6- The numbers indicate that R6 is more of a classic blocky avatar with 6 basic customizable features.
R15- R15 (an avatar rig) on the other hand is a popular choice for gamers with 15 customizable body parts for fluid animation. This allows you to change the height, width, colour scheme, and other attributes.
Rthro- If you are bored with the traditional blocky structure of the R15 characters, Rthro has a realistic humanoid appearance. Rthro, the blend word possibly created by merging the terms Roblox and anthropomorphic, was first released during the Roblox Developers Conference 2017.
Custom- If you are more of a non-humanoid avatar in the game, develop pragmatic animations with custom features. All thanks to the introduction of 3D accessories in the avatar editor, you can create animated prototypes that look like weird animal creatures and possess less human-like features.
How to Personalize a Roblox Avatar: Character Customization Elements
All users can customize their respective avatars at the Avatar Editor Service. The dedicated dashboard menu offers a series of visual attributes or elements giving you enough flexibility to get a design as per your choice.
#1. Accessories/Cosmetic Items
There is a pool of accessories on the Avatar Editor page that you can equip to enhance the look of your character. This includes 2D images such as classic clothing and cosmetics that can be added to the avatar's body surface.
Classic clothing comprises 2D images used for accessorizing an avatar. This includes t-shirts, shirts, and trousers. You may create avatar clothes using image processing software. Before developing such designs, see the items in the avatar editor and read the classic clothing guidelines on Roblox.
#2. 3D Accessories
3D accessories are used to spice up the look of a character on screen. You can ditch the classic 2D images and opt for layered clothing or other décor accessories.
There are two types of 3D accessories you can use to enhance the look of a Roblox character:
Instead of using a simple 2D shirt or pants, you can dress up a character in layered clothing with multiple items like a shirt, jacket, pants, etc.
Rigid accessories are different from clothes. These accessories are attached to the body of the character rather than a covering such as outfits. These accessories are attached to specific parts of the body. You can attach wings, cute shoulder pets (tiny creatures that rest on the shoulder of the characters), or weapons as rigid accessories to get a unique look and feel.
#3. Facial Animation
The avatar editor has a section for creating animated facial expressions and accessories. The facial animation (also called the 'skinned head MeshPart') feature allows the users to change various attributes of the head part.
Create default customized facial expressions
Add emotes to head and body parts
Incorporate face accessories (changeable based on the facial expressions)
Combine face controls with individual poses
Users can create these animatable heads using 3D modelling software that allows the user to save an internal rig (bone structure). These bone deformations are used for coding individual poses.
Animated face accessories give an extra edge to how your avatar looks during various facial expressions. The face accessories correspond (deform or stretch) to changes in head animation or emotes. These facial expressions can be developed using third-party modelling software. Novice users may see the Facial Action Coding System (FACS) poses reference to gather ideas from the base facial poses, videos, and other resources.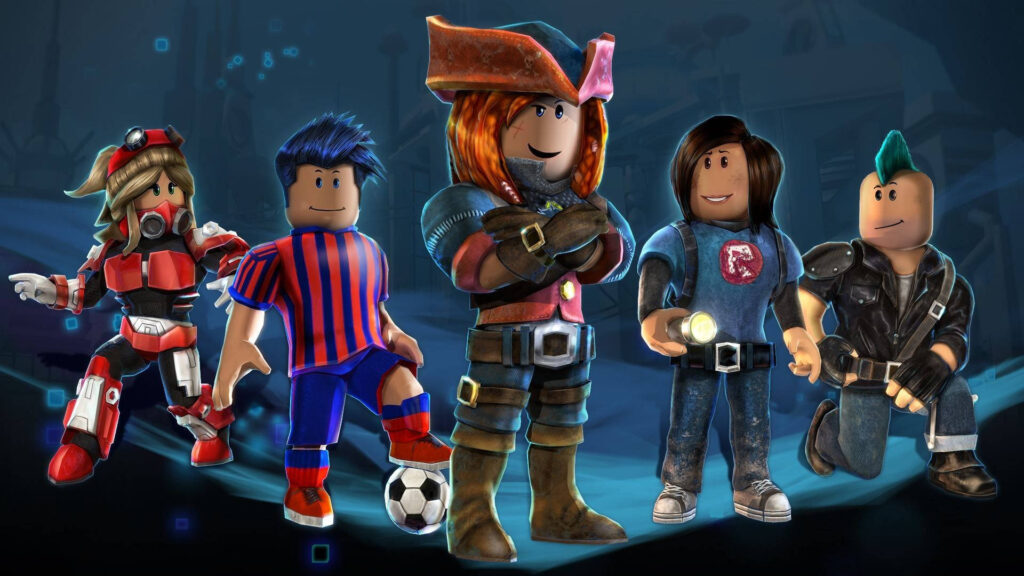 With over 23 million users, Roblox is the largest online game in the world. With the constant increase in new players joining every day, the Roblox community is increasing at a greater pace than ever before.
From the initial years, Roblox has been constantly building its own metaverse to rouse the craze among players in various age groups. The unlimited options to customize an avatar make Roblox popular among new and existing users.
Bestowing the ultimate metaverse world for the users, Roblox has emerged as the platform where players compete zealously for earning Robux (the virtual Roblox currency).
Why are Roblox Avatars so Special for the Users
There are several reasons users are enthusiastic about creating Roblox avatars, accessories, emotes, and other animated objects using third-party tools.
Creating innovative avatar objects, accessories, and emotes is an opportunity for the users on Roblox. Apart from the thrill of venturing into the world of the metaverse, selected users can take advantage of the Roblox user-generated content (UGC). Selected users who create incredible avatar accessories and other stuff get a chance to sell their assets at the Avatar shop to other players.
Hence besides a thrilling game, you can also explore earning opportunities at the Roblox site. Get your cash or exchange them for Robux, you can do anything with your money.
How to Create and Manage a Roblox Avatar
You don't have to be a professional designer to create your character for the game. It is easy to do at the Roblox Studio avatar editor dashboard. Herein is a stepwise guide to getting started:
Step 1- Create Your Roblox Account
To play Roblox, you must sign up for your account at roblox.com. Make sure you use the same Roblox account for creating avatars and playing the game.
Step 2- Open Avatar Editor at the Roblox Studio
You can visit the Roblox studio after signing in to your account. Click the menu icon on the top left corner of the homepage. On the menu, choose and open Avatar.
Step 3- Start Customizing Your Avatar
You can get avatar elements grouped under various menu heads. Select each menu on the top of the page to select an item that matches your character design pattern. If you do not have Robux, choose body parts, accessories, and other elements from the free items in the list.
Step 4- Change Avatar Attributes
You can do almost anything to get the desired look for your character:
Choose skin colour (body menu)
Clothes (clothing)
Shoes, layered clothing, and other accessories (accessories)
You should not have a problem creating an avatar with free attributes on the editor page. While adding each element, check the look and feel on the preview on the left side of the editor page.
Once you are done with the avatar customization, the completed look will appear on the Roblox studio with the game background.
Step 5- Customize Name and Health Display
In the Humanoid properties, you can customize when and how your character name and health status will show up in the game.
Roblox User-Generated Content
Do you love designing gaming attributes using 3D animation tools?
Besides creating a unique avatar for your game, you can also exhibit your creations at the Community Creations at the Avatar shop. Content created as per Roblox studio guidelines stands a chance to feature on the shop for sale. The owner of the content can earn money by selling designs to other players.
Currently, the Avatar shop has a pool of user-created accessories for sale. Users who want to get an exceptional look for their character may purchase these items by spending Robux from their account.
Import Custom Avatars to Roblox
You can create custom avatars using third-party tools. Follow these steps to import your custom character to Roblox Studio.
Step 1- Download Roblox Studio
To upload your content to Roblox, you must download the Roblox Studio application from Google Play Store or Apple App Store.
Step 2- Create Your Avatar
This can be done early or at this point. You will do the design part on a separate software. Later import your work to Roblox studio. Make sure to save your work in a .fbx file.
Note: Roblox does not support any other file format.
Step 3- Import Avatar and Accessories to Roblox
From the menu on the right side of the page, click to open Plugins. From the options, click Avatar Importer and choose Custom.
Now you can start importing the files (.fbx format) to the studio gallery.
Step 4- Test Your Avatars
From the menu, you can choose Test to check the avatar on Roblox for compatibility. If your item clears the Studio moderation, you can use it to customize your avatar. Alternatively, you can proceed to Avatar Marketplace to sell the stuff to other players.
Can a Roblox Avatar Die in the Game?
It is crucial to know that your character or avatar in a Roblox game can die. There are two ways a Roblox avatar dies in the game:
The avatar's health has reached 0. The said character may be killed by another player or by the script.
The character has fallen down from a certain height.
Often the death of the Roblox avatar is demonstrated by the separation of the head and torso from the neck joint.
Previously, the death of an avatar had the iconic 'oof' sound effect. After a copyright issue with renowned video game composer Tommy Tallarico in 2022, Roblox developers decided to take out the oof sound.
At present, Roblox is using a new invigorating resonation for depicting the death of a character. The users may get new sound options in the coming time to demonstrate various situations soon (as declared on Roblox's Twitter handle).
Conclusion
Like other video gaming platforms, Roblox offers endless possibilities to create a custom avatar that represents your persona on-screen during the game. Now that you know how to develop an avatar, visit Roblox Studio to proceed. There is a suite of tools and customization options (free and premium) you can use to develop your Roblox avatar. You can purchase the premium items with Robux (if you have any).
I hope this guide on Roblox avatar will help you through the process. Create your avatar and enjoy the game…it is fun and easy.