Aéropostale collaborates with MetaversePlus to launch AeroWorld
Aéropostale collaborates with MetaversePlus to launch AeroWorld, an integrated virtual brand experience with an outstanding Tesla giveaway
On Thursday, 23rd March 2023, AeroWorld will launch with the AeroPax NFT Drop, providing full access to VIP Perks and AeroWorld. Users can win Teslas in a raffle draw scheduled to hold that same day. 
Aéropostale, a popular fashion brand, and MetaversePlus, an industry pioneer, have joined forces to bring the Aéropostale brand to the Metaverse. Through its joint effort with global brand development, Authentic Brands Group, and the CEO of Aéropostale, MetaversePlus will customize, improve, and grow the company's reach in Web3 through world buildings, NFTs, and member-only bonuses and promotions.
The plan has four main steps, and they all lead to more immersive shopping, gaming experiences, and networking. The initial phase, scheduled to kick off on Thursday, 23rd March 2023, will focus mainly on AeroPax. AeroPax is a set of unique NFTs that will foster engagement and provide members exclusive benefits, such as early access to limited-edition clothing and VIP discounts on various products and services.
In honor of the launch, Aéropostale is offering ten lucky customers the opportunity to win a Tesla. The ten lucky winners will be selected randomly. Keep an eye on Aéropostale's Instagram and Twitter for a first peek at the AeroPax. Also, with every AeroPax purchase (plus shipping/handling fees), you'll receive a special edition hoodie.
In a statement, MetaversePlus co-founder Noah Loul expressed his enthusiasm about creating an interactive and immersive environment for Aéropostale customers and anybody else who values personal expression.
"We're developing an experience free of societal expectations and real-world limitations, where users can be their true and authentic selves and teaming up with like-minded individuals wherever, maximizing virtual experiences and NFTs."
The first 30,000 AeroPax avatars will each have their qualities, personalities, styles, and skills, including uncommon bonuses like being highlighted on any of the brand's prominent digital platforms. The user will own the AeroPax, which will serve as their interactive avatar and virtual entry ticket to virtual worlds, including the soon-to-be-released AeroWorld metaverse.
Fans will get a sneak glimpse of AeroWorld when the second phase of the launch commences. Users will be able to create their personalized avatars, participate in various games, events, and other activities both online and in real life, and earn points that can be redeemed for distinctive AeroPax swag and other special benefits. Information on the third and fourth stages will be made public soon.
About Aéropostale
Aéropostale is a boutique that specializes in selling casual male and female clothing and accessories Aéropostale's Oneness philosophy promotes respect, empathy, and acceptance among devoted consumers and communities worldwide. At Aéropostale, you can get high-quality fashion accessories basics at irresistible prices. Aéropostale has approximately 1,000 outlets in the US, Latin America, Mexico, the Middle East, and  South America.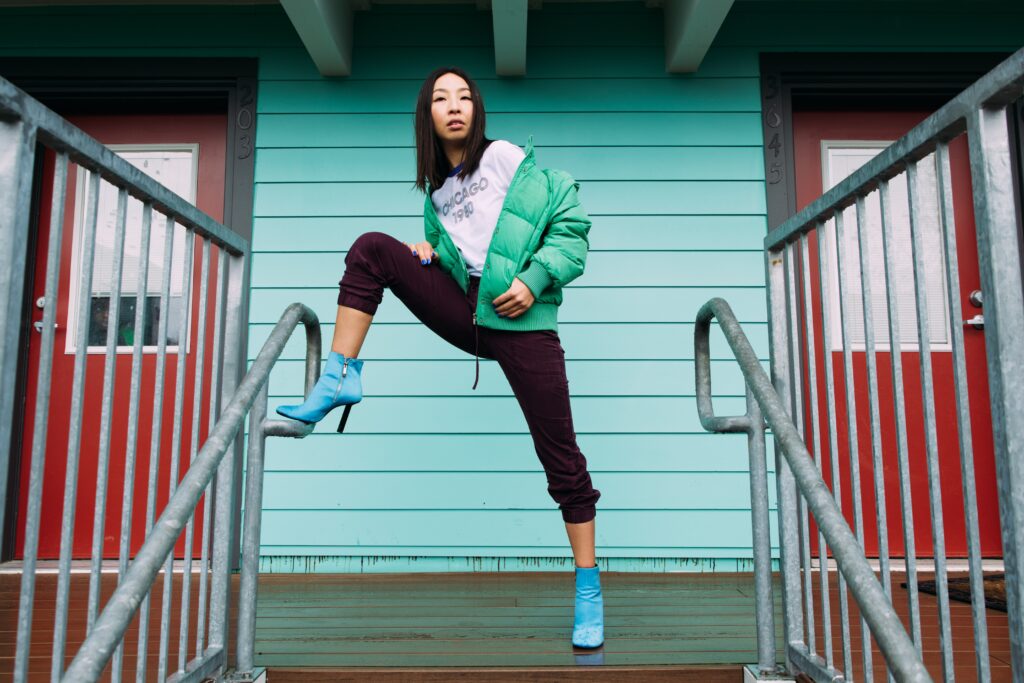 About MetaversePlus
MetaversePlus is a Web3 tech agency established in 2021 with its headquarters in Beverly Hills, California. Its key goal is to help global brands enter the Metaverse today. MetaversePlus was designed to help companies stay in touch with technological advancements functioning as an extension of the team. It handles all aspects of product development and execution, from product conceptualization to project management.