Sony and Toei Animation debut ONN'ON STUDIOS with VRChat watch party
Sony has developed use cases for extended reality (XR) by organizing a virtual reality (VR) watch party featuring the renowned anime studio Toei Animation.
Sony has partnered with Toei Animation, one of Japan's most prestigious anime studios, to launch ONN'ON STUDIOS, its new venture. To kick off the collaboration, Toei Animation plans to host its first-ever "Watch Party" on VRChat. In this virtual world, fans can view anime films from its 1990 lineup via a digital recreation of Sony's Trinitron color television KW-28HDF7. Attendees can join the viewing as an avatar and interact with digital assets. Hiromi Seki, co-creator of the widely-celebrated Digimon Adventure and Magical Doremi series of animations, will join the viewing and present an exclusive video explaining the story behind the titles. The event will host six VRChat anime party installments on Fridays from 24 February to 31 March in the VRChat virtual space.
Immersive Content Agreement between Sony and Epic Games
The collaboration with Toei Animation is part of Sony's plan to expand its solutions for the future Metaverse, leveraging its knowledge of serious gaming technologies to develop infrastructure for the spatial communications platform. The company has also partnered with Epic Games, one of the top RT3D gaming engines to develop extended reality (XR) content.
The partnership will build on its announcement in mid-April to invest $1 billion in the Cary, North Carolina-based firm. Sony aims to develop platforms to socialize, game, and collaborate as part of its corporate strategy.
Kenichiro Yoshida, Sony's CEO, said that the company aimed to cultivate a culture of 'Kando,' which allows users to create spaces based on emotions and feelings. In line with this strategy, Sony has also acquired Beyond Sports, which develops real-time 3D (RT3D) animations, for roughly $70 million in late November to expand its portfolio of Metaverse sports solutions.
The new creative tools will allow Sony to leverage Beyond Sports and Hawk-Eye Innovations technologies to develop content for sports events such as tennis, baseball, basketball, and football. This includes ball tracking at sports games for the National Football League (NFL) and National Hockey League (NHL) and recreating pitches with digital twins and RT3D players at matches to display stats, scores, and updates. Fans can also receive digital assets on their PlayStation consoles with non-fungible tokens (NFTs) and blockchain-based goods.
As part of its push to develop immersive use cases for gaming technologies and extended reality (XR) tools, Sony has also planned to partner with Manchester City Football Club (MCFC). Sony's announcement follows a recent collaboration between the football club and cryptocurrency platform OKC.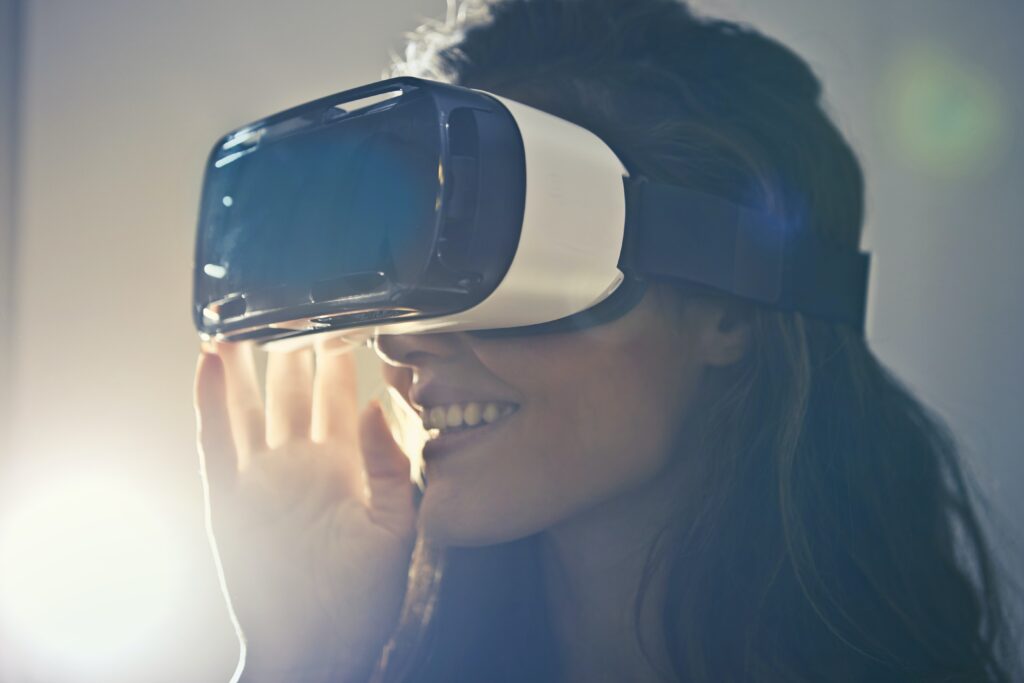 Sony Acquires Beyond Sports for Events in the Metaverse
Sony's expansion in the Metaverse and gaming industries is driven by its commitment to cultivating a culture of 'Kando' for its users. In a recent corporate strategy briefing in May last year, the company announced that its targeted use cases included developing socializing, gaming, and collaborating platforms. The acquisition of Beyond Sports and its partnership with MCFC is part of its wider plan to expand its solutions for the future Metaverse.
In February, Sony is set to roll out its PlayStation Virtual Reality 2 (PSVR 2) platform. With this release, the company is poised to further its commitment to providing its users with immersive experiences that cater to their emotions and feelings. Sony's collaboration with Toei Animation through ONN'ON STUDIOS marks a significant milestone in its expansion in the Metaverse and anime industries. The success of this partnership and other initiatives will depend on Sony's ability to leverage its technological expertise and cultivate a culture of 'Kando' for its users.