Galaxy Arena AI Metaverse Hosts Historic Boxing Match
Galaxy Arena, an Artificial Intelligence-based metaverse entertainment hub that gives users worldwide an exceptional and highly interactive virtual reality experience, is about to host a "Phygital" fight between Roy Jones Jr. and NDO Champ. This will be the first "Phygital" fight in combat sports history.
In a historic moment for the sports and entertainment industry, Galaxy Arena AI Metaverse hosted the first ever "PHYGITAL" boxing match, featuring two of the biggest names in boxing, Roy Jones Jr and NDO Champ. The match was broadcast live to audiences worldwide and marked a major milestone in the evolution of virtual events.
The "PHYGITAL" boxing match combined the physical and virtual worlds, allowing fans to experience the excitement of a live boxing match from the comfort of their homes. The match was a fierce battle, with both fighters delivering powerful punches and showcasing their exceptional boxing skills.
The seamless integration of physical and virtual elements allowed for an unparalleled experience for fans, who could enjoy the excitement of a live boxing match with the added benefits of virtual reality, including access and convenience. The event was a huge success, attracting millions of viewers from all over the world.
This groundbreaking event sets a new standard for virtual sports events and highlights the potential of virtual reality in shaping the future of sports and entertainment. With its cutting-edge technology and innovative approach, Galaxy Arena AI Metaverse is leading the way for a new era where physical and virtual experiences can coexist and enhance each other.
Exploring the Ecosystem of the Galaxy Arena
The Galaxy Gym– The Galaxy Gym is an innovative virtual reality metaverse where users may play health and fitness-themed minigames with their favorite sportsmen worldwide.
The Galaxy Arena– The Galaxy Arena is a state-of-the-art entertainment venue in the virtual metaverse, equipped to broadcast and record various events.
The Galaxy Tower– The Galaxy Tower is a financial center with a trading floor-style lobby where visitors can access several investment opportunities. A website backs it up and incorporates those capabilities by using APIs from partners. A consolidated location for interacting with IDO/IEO/STAKE/TRADE partner platforms.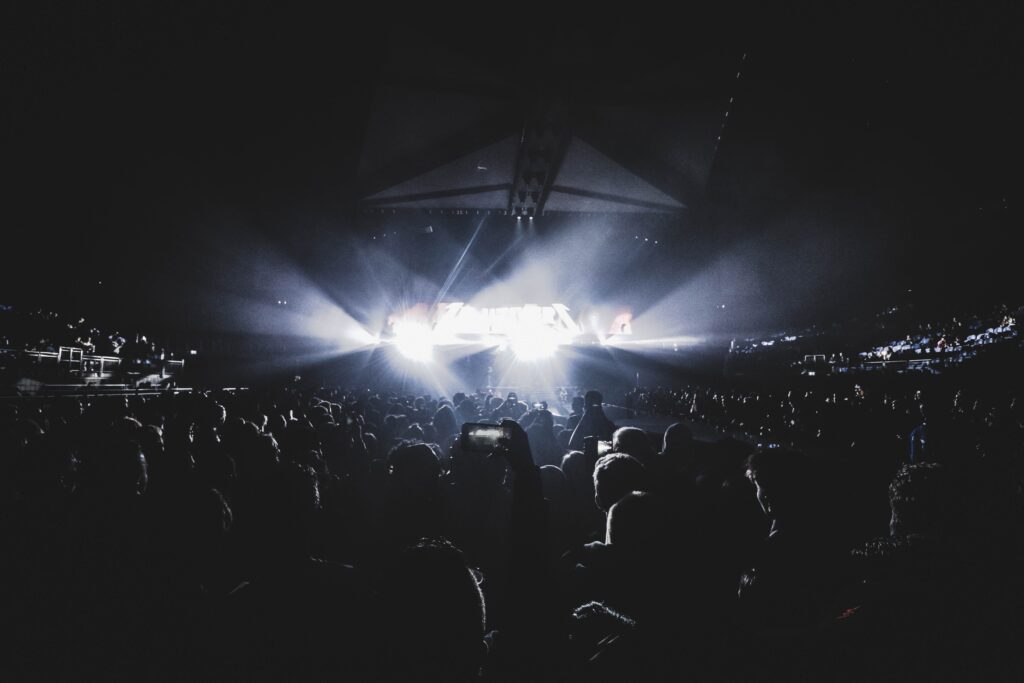 About the Firm – Galaxy Arena
Galaxy Arena is a global, decentralized virtual reality platform. The platform has three areas: the Galaxy Arena, the Galaxy Tower, and a gym & fitness center. Each area is designed to give a unique experience while traveling around the metaverse.
Jimmy Hurricane, the founder of Galaxy Arena, says, "Our goal is to develop a unique immersive Virtual Reality experience that will hearld the web3 era." " We're excited to provide a platform where everyone can have fun, get in shape, acquire new skills, express themselves creatively, and make money in one convenient location."
Galaxy Arena is a decentralized virtual reality platform that runs on the BNB network and is powered by the Essence ($ESNC) token. Already, there is a lot of interest in the platform. More than $1 million USD was raised in the private sale alone.
Consequently, the Galaxy Arena team is made up of seasoned experts from a variety of fields, including VR/AR implementation, data science, metaverse technology, statistical analysis, coding, and programming using blockchain techniques. Galaxy Arena is set to become the top X-to-Earn metaverse hub because it has a huge revenue stream, strong foundation, user cases, and real token uses.