Excitement as Emperia Raises £8 Million to Boost its Metaverse Fashion Business
The fashion storefront outfit's latest capital inflow will go towards enhancing its metaverse offering and offering its services at scale.
Although the hype surrounding metaverse technology has somewhat lessened, metaverse-focused brands and startups continue to attract investors who believe the technology is the future of the internet. While several startups dedicated to social or gaming metaverse use cases have attracted a lot of investment, metaverse lifestyle projects also attract corporate investors. The latest is Emperia, a budding startup based in London that helps fashion brands develop virtual storefronts.
On January 25th, Emperia announced that it had closed its latest funding round. The Series A round attracted several heavyweight investors and helped the company raise £8 million ($9.86 million) in funding. For a company founded approximately four years ago, attracting such significant investments for a 'simple' metaverse solution is commendable.
Emperia: Helping Fashion Brands Evolve to the Metaverse
The London-based startup is dedicated to driving fashion in the Metaverse, helping lifestyle outfits create digital versions of storefronts. These metaverse storefronts simulate their physical counterparts and help customers navigate through stores to locate and buy fashion and lifestyle products. To add more feathers to its hat, Emperia has worked with leading fashion outfits like Dior Beauty, Sunglass Hut, and Lacoste.
Notably, in November 2022, Emperia helped the famous fashion company, Ralph Lauren, create a store in the Metaverse. Ralph Lauren's store had a unique ring to it. The virtual environment was set in the mountains, with snow all around. Shoppers were treated to an array of virtual representations of outfits, clothes, and accessories inside a ski chalet. The store featured several styles  from Ralph Lauren's seasonal collections and was located within Bloomingdale's holiday store in the Metaverse.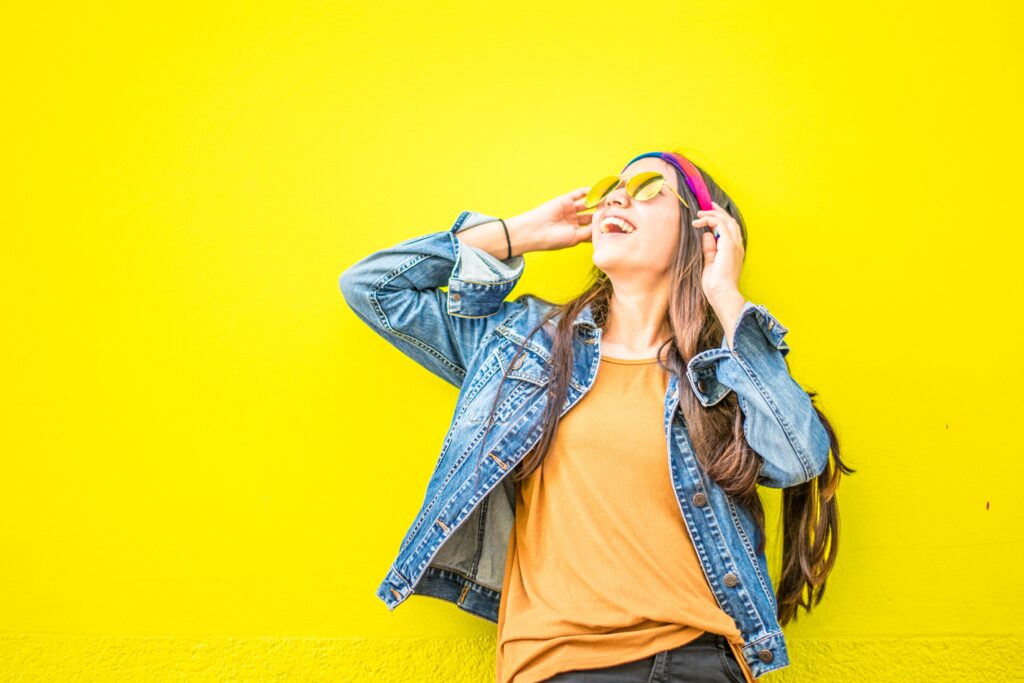 Designing for Lifestyle in the Metaverse
According to Emperia, data analytics are crucial to its design operations. Using results from analyzed data, Emperia can craft its virtual stores and customize the designs to reflect the message and brand image of its customers. As the world gears towards the hyped fantasy iteration of the internet that the metaverse represents, Emperia is ensuring fashion and lifestyle brands are not left out by allowing them to create a brand-new customer experience through mixed reality.
CEO and co-founder of Emperia, Olga Dogadkina, shared further insight into the company's mode of operations and how it achieved favorable results. According to Olga, Emperia depends on data and, through comprehensive data analysis, creates virtual environments, incorporating the results in vital aspects like merchandising, design, layout, and the overall user experience. Olga believes Emperia's methods boost traffic, customer engagement, sales, and brand reputation for their customers.
Dogadkina also believes that the shortcomings of two-dimensional virtual environments, in their inability to enhance the customer experience and lack of storytelling elements, gave rise to the application of metaverse technology in the e-commerce industry.
As reported earlier, several big-money organizations participated in the funding round, with names like Sony Innovation Fund, Daphni, Stanford Capital Partners, Background Capital, and Concept Ventures. Emperia currently has an extension of its physical sector – an office in New York City.